Are you looking for planters for difficult locations?
Often in urban environments there is little space for street furniture or decoration. Our Amethyst Range is ideal for these situations as they come in a range of shapes and sizes to fit any location or space.
Cascade Planter: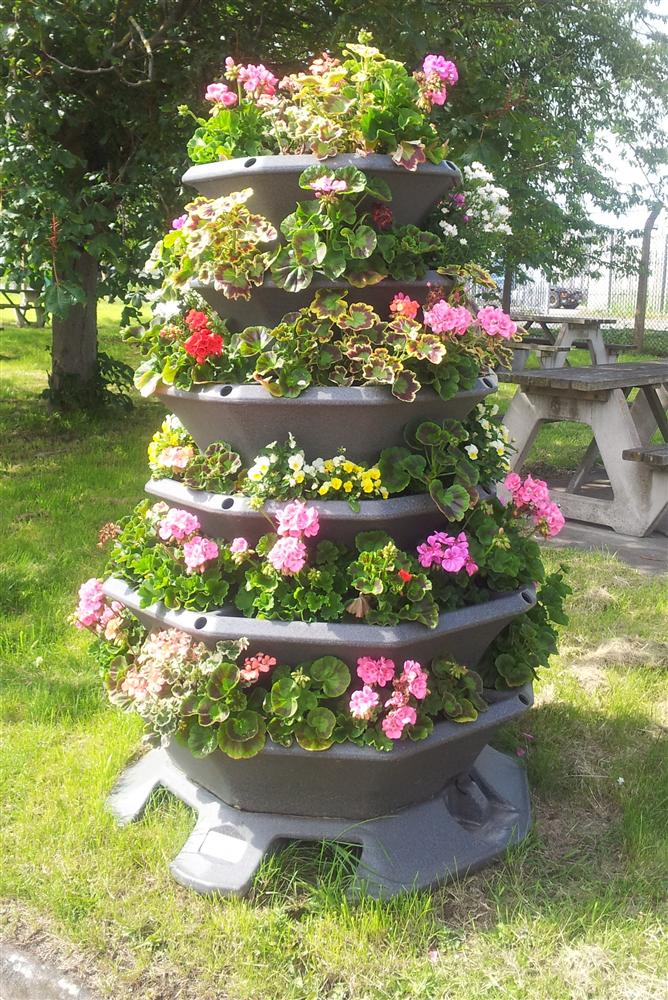 The Cascade planter can come as either a tiered tower planter or a base that can be divided into four sections. The ability to divide the base means this planter can fit easily around a corner using three sections or flat against a wall using two.
The sections can also be used to make a curve, or a single section can be placed on the inside of two interconnecting walls.
Cosmopolitan Cube: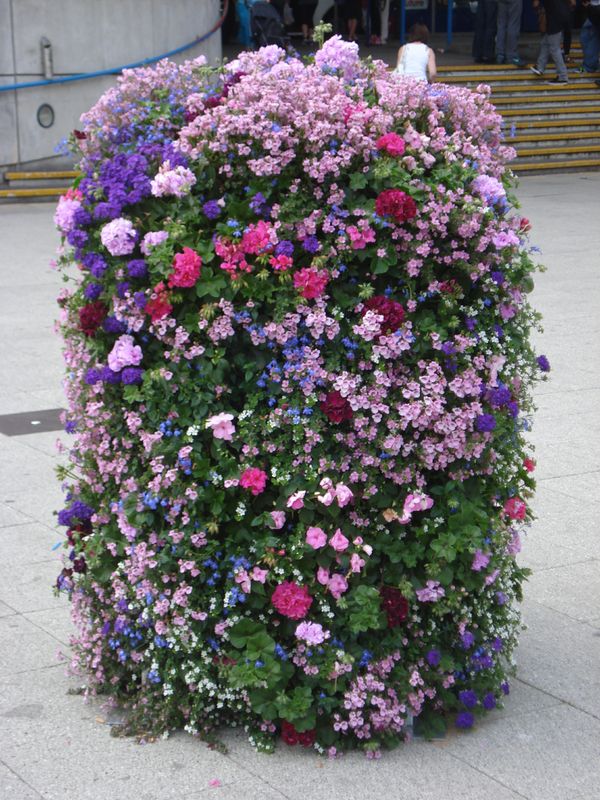 The Cosmopolitan Cube is perfect for small spaces, whilst still having high impact. The anti-vandal frame is completely covered once planted and the cubes can be stacked up to three layers high.
Barrier Baskets: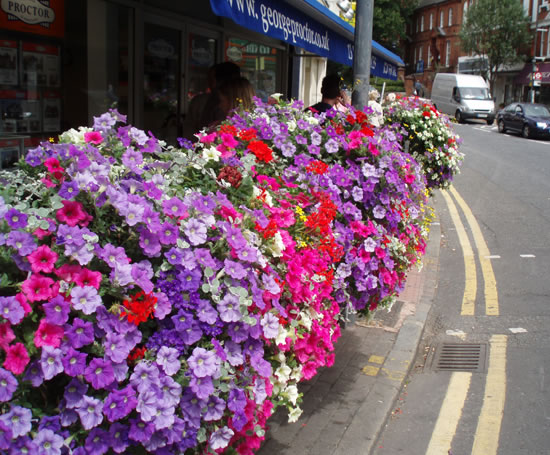 Steel barriers, roads and dual carriage ways are some of the hardest environments to make attractive. The Amethyst Barrier Baskets sit astride the rail bringing colour and brightness to the environment.
They also come with a basket liner to easily change and remove plants.
Hanging Baskets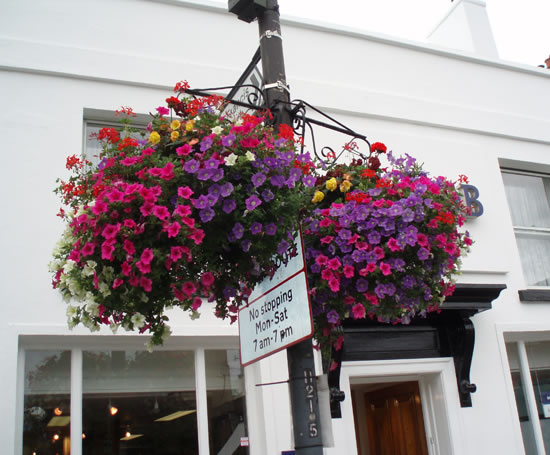 Our Amethyst Range hanging baskets mimic the shape of a traditional wire basket whilst encompassing a self-watering reservoir, the only product on the market that does this.
Pole Baskets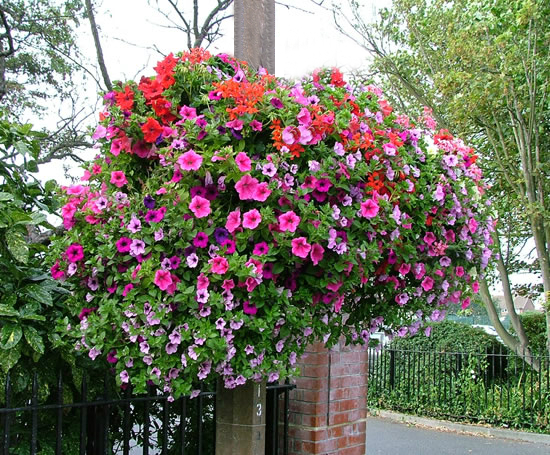 Our Pole Baskets fit around posts without the need of existing fittings to secure it. This allows floral displays to be put in previously inaccessible places.