Floor planters are a great way of creating colour to any public space. They can be placed in areas where planting is otherwise impossible, allowing the public to stop and appreciate their surroundings.
geViews have put together 5 reasons why you should use a floor planter:
1. Our large floor planters are the perfect opportunity to advertise your business whilst giving the area a floral lift. geViews offer moulded in or panel logos which are placed on each side of the planter.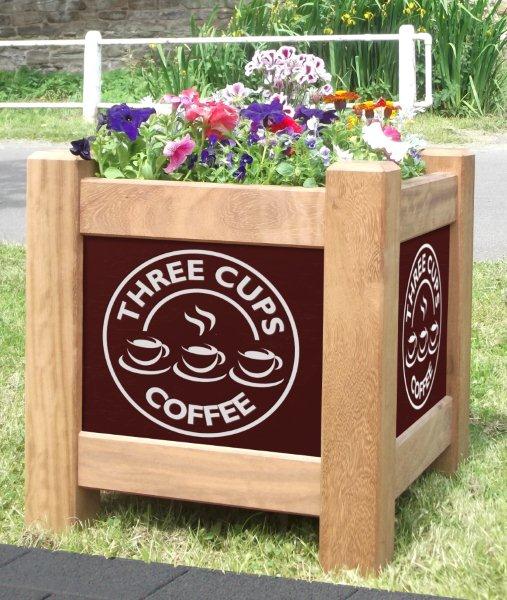 2. Floor planters can be used to section off outdoor areas for eating, socialising or for events. These can be aesthetically pleasing, bringing colour and nature to your local surroundings making it a more enjoyable place to visit.
3. Our Newforest planters are made with a hardwood effect, with the colour options of oak or teak. This gives the attractive effect of wood for less, whilst incorporating the durability and strength of plastic. This is a great option if you're looking for a more economical planter but still want the 'wow' factor!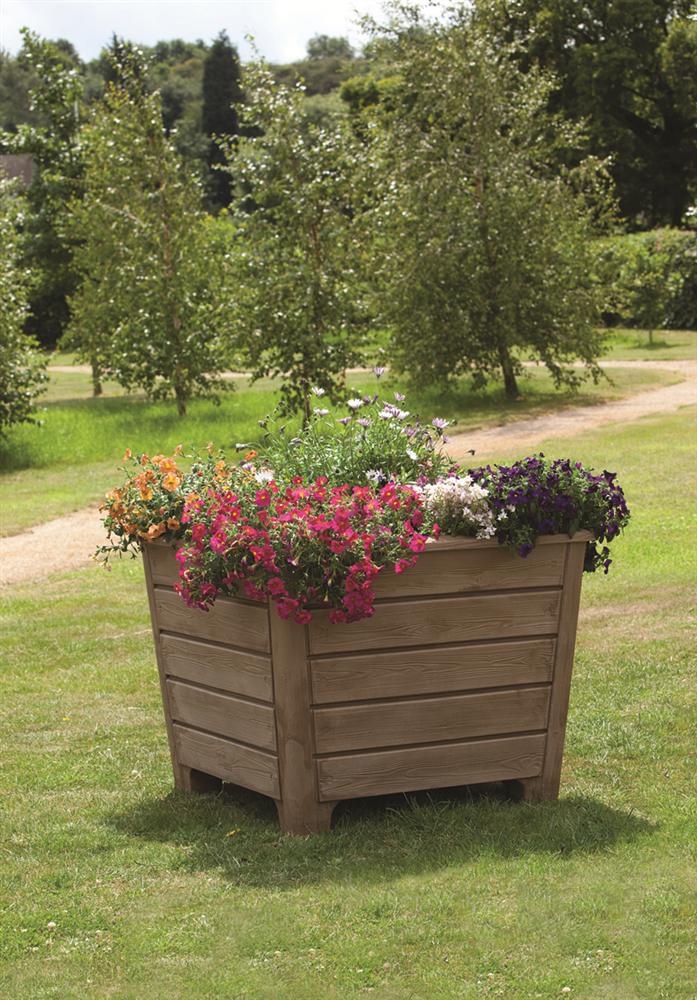 4. Whilst being shorter than a tower planter, our floor planters still retain a large surface area. This means they can be used for a variety of plants, having areas for different plants/colour schemes to make the planter stand out.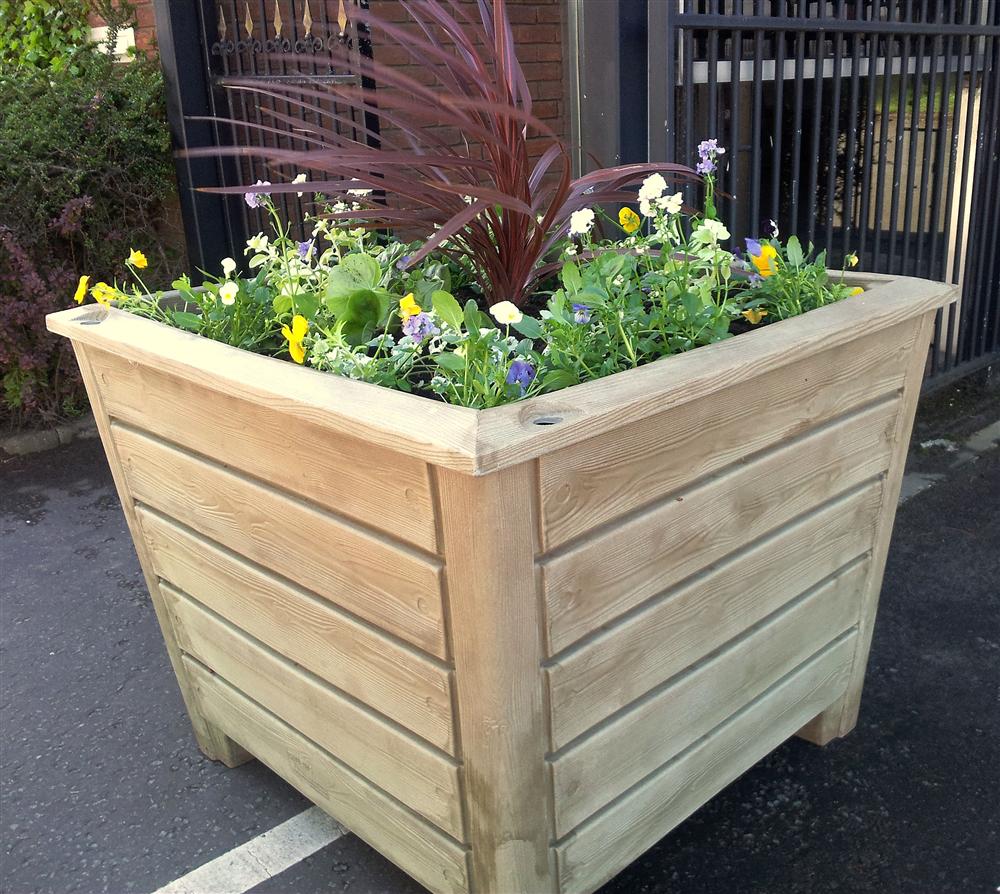 5. Their self-watering technology reduces the water usage and means that less of your time will be spent maintaining them. A great solution for those who want a plant display, but without the day to day maintainence and upkeep.